2.6. Institutional framework of the electricity sector
The Chilean electricity sector is closely linked to different public and private sector institutions. These institutions and market agents may inter-relate through coordination, direct dependency, contractual, property and binding relationships, among others, and are detailed in this chapter. Figure 13 shows some of the main interactions of the electricity sector actors with these institutions.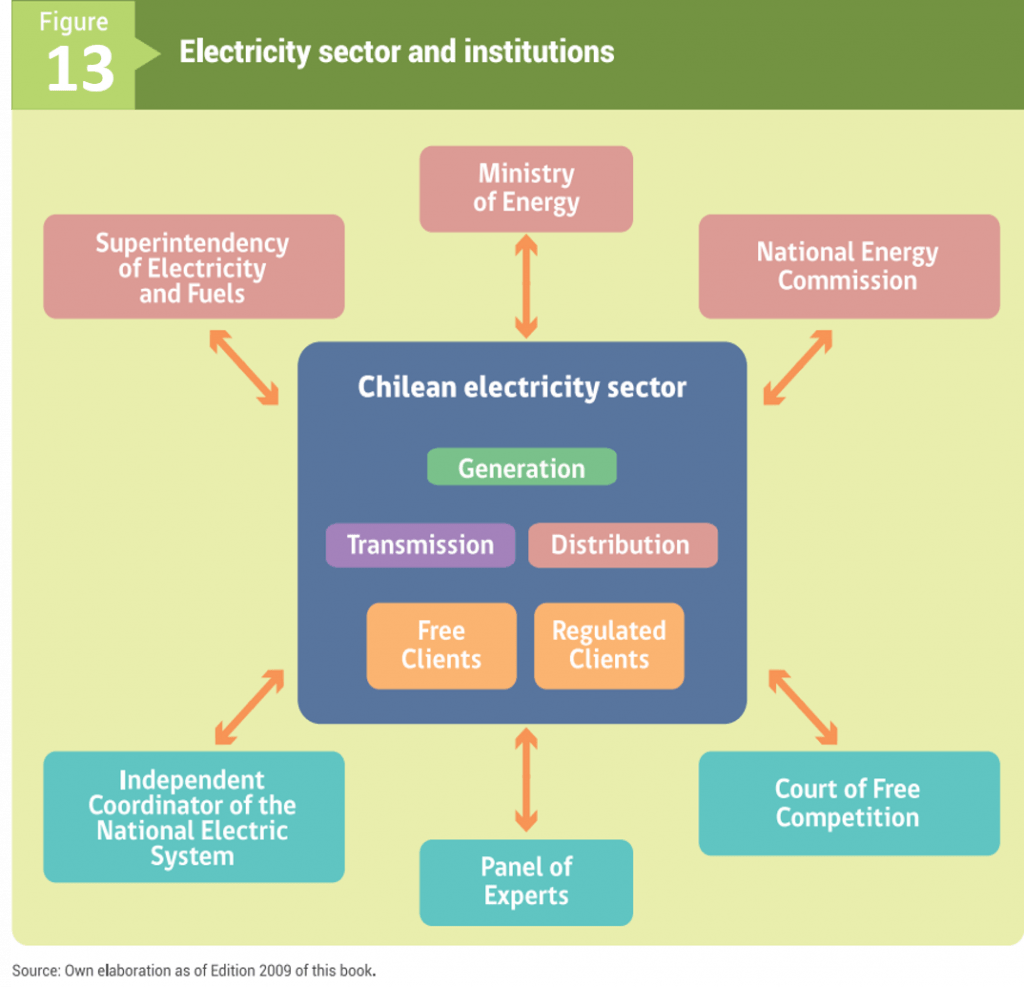 The main institutions linked to the regulation of the Chilean electricity sector are the following:
The Ministry of Energy.

The National Energy Commission (CNE).
The Superintendency of Electricity and Fuels (SEC).

The Independent Coordinator of the National Electric System.
The Panel of Experts of the General Law of Electrical Services
The Court of Defense of Free Competition.
Other institutions linked to the sector that see specific aspects are the Chilean Nuclear Energy Commission (CCHEN), the Ministry of the Environment, the Ministry of National Assets, the Energy Sustainability Agency (ASE), the Corporation for the Promotion of Production (CORFO) and the Ministry of Mining, among others.
The functions of the main institutions linked to the electricity sector are described below.